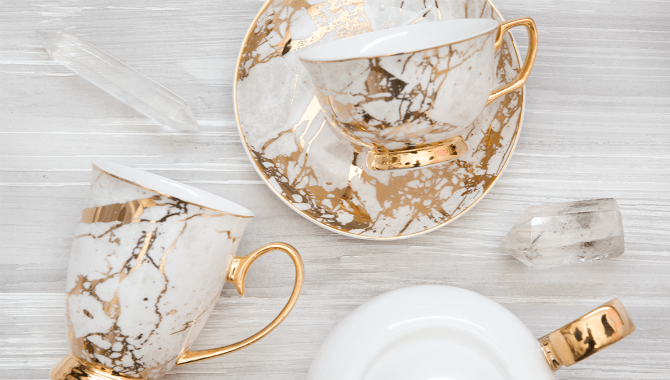 Cristina Re
Cristina Re is committed to providing products that are not only artistically beautiful but also of the finest quality. Where possible, products are sourced from local and sustainable suppliers. Part of Cristina's core philosophy is to give back to the community through aligning herself with not-for-profit organisations and creating business partnerships that share in her philanthropic vision.
Luxury lifestyle brand, Cristina Re expanded from DIY stationery into bath and body products and her most sought-after signature is glamorous teaware expressed in dainty, 24-carat gold-trimmed porcelain cups.
The Cristina Re brand has become recognised internationally for it's elegant signature feminine style. With Cristina Re teacups, plates and more, every cup of tea will feel like high tea!  Invite a little Cristina Re indulgence to your life, and turn a simple tea break into something extraordinary.