Details
Our premium lime, citrus, vanilla, and precious woods gift set is the perfect way to show that you care, and to give anyone's home, office, or personal space a bit of long-lasting luxury. Inside the high-quality gift box, you will find a set of four all-natural votive candles, a complete reed-infuser and scent kit, and a room spray. The combination can completely change the atmosphere of any space. Lime is a bright, vibrant scent that anchors the citrus elements of this combination perfectly. It is at once sweet and bitter, and works to bring the other ingredients' subtler tones out into the limelight.

Vanilla is instantly recognisable by almost anyone—it is the scent of cookies, ice cream, and perhaps your favourite latte. It brings warmth, a subtle sweetness, and a sense of overall harmony to the combination, which makes any space feel like home.

Precious woods all have a distinct, earthy aroma of their own. Elements of cedar, sandalwood, and agarwood can all be detected, and the mix is a brilliant 'base' for the aromatic combination, giving it a depth and reach that could not be achieved any other way.

Each of these pieces would make a fine gift on their own. The votive candles are made of the finest natural waxes, and soot-free wicks help keep their scent-signature pure and clean. The reed infuser kit adds a gentle, long-lasting boost, which is easy to notice without being overpowering. Lastly, the room spray lets you add a bit more 'oomph' whenever it is needed. Comes with a luxury gift box. Perfect gift for your loved ones or business gift. 
Includes 4 votive candles, diffuser and room spray
Burn time: 8 hrs per candle / 4-6 wks
Candle wicks: 1 Wick
Supplied in a luxury presentation gift box
Business Gifts: Order for larger quantities hello@nordblvd.com.
SUCCESSFULLY ADDED TO BAG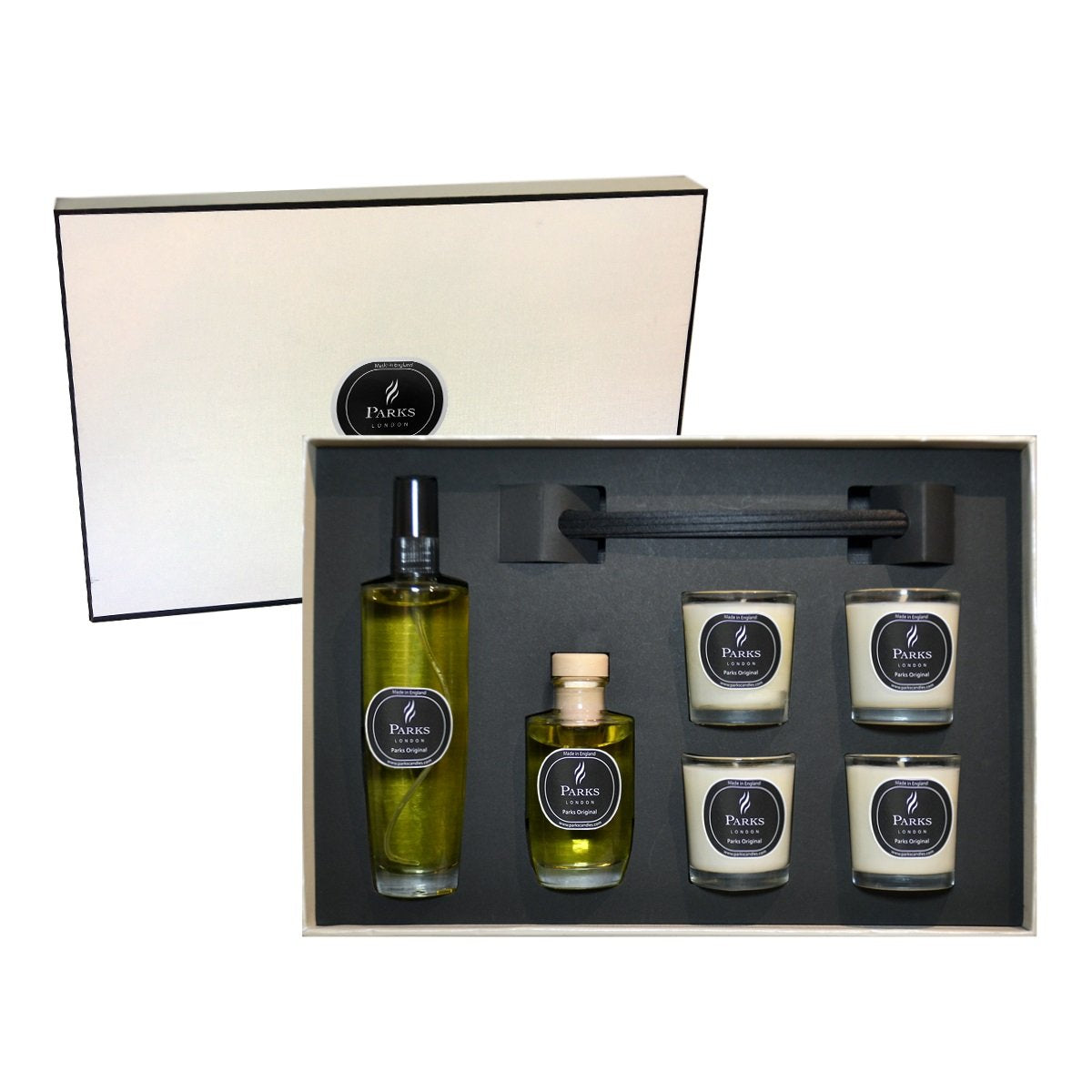 LUXURY GIFT SET ORIGINAL 4 VOTIVE CANDLES, DIFFUSER & ROOM SPRAY
$121.00