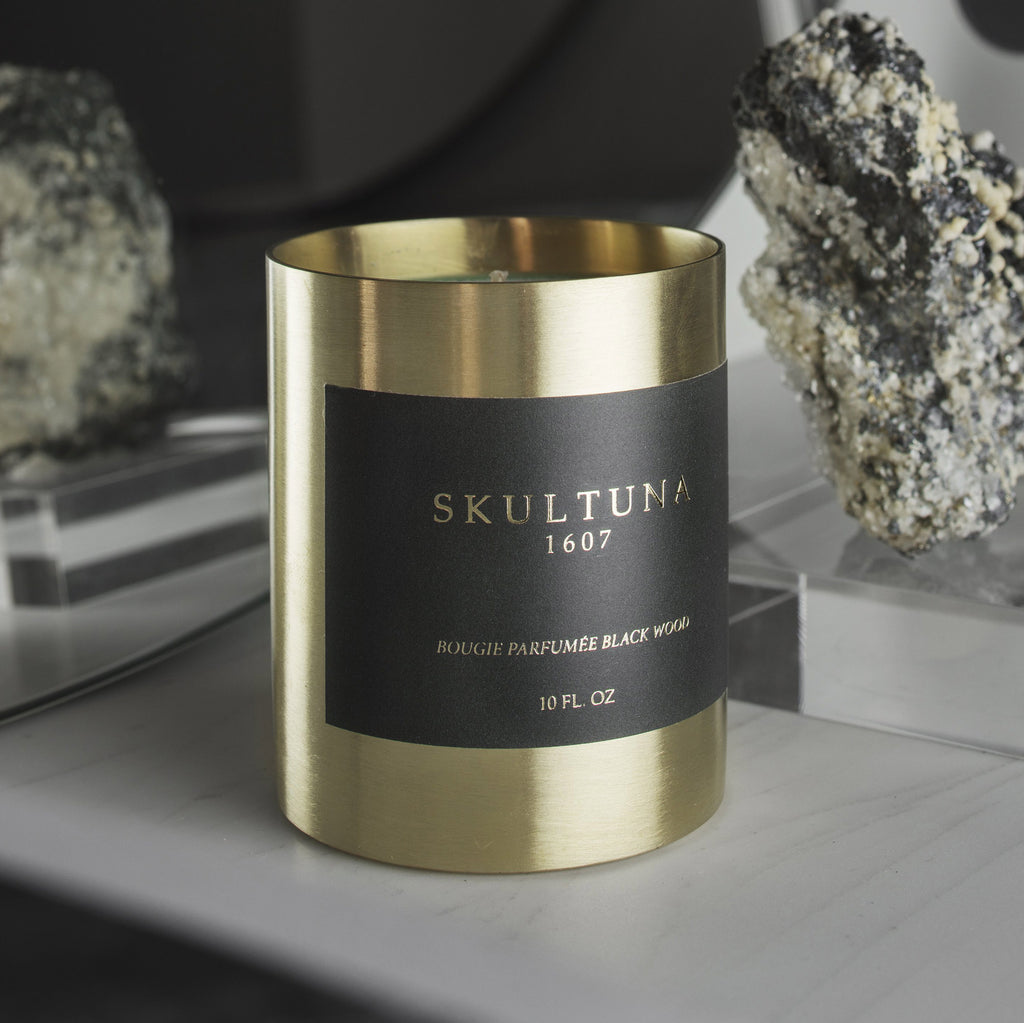 LUXURY SCENTED CANDLE BLACKWOOD
Details
The Skultuna Black Wood scented candle has a pleasant combination of cedar, spicy clover, rose and jasmine aromas. The candle is poured into a beautiful brass vessel that will become an excellent interior design element or make a wonderful gift. Skultuna scented candles were designed in cooperation with Candelize Company from Stockholm, and are handmade in Sweden. Comes with a luxury gift box. Perfect gift for your loved ones or business gift. 
Size: H 9 cm Ø 8 cm
Material: Brass
Burning time: 70 hours
Business Gifts: Order for larger quantities hello@nordblvd.com.