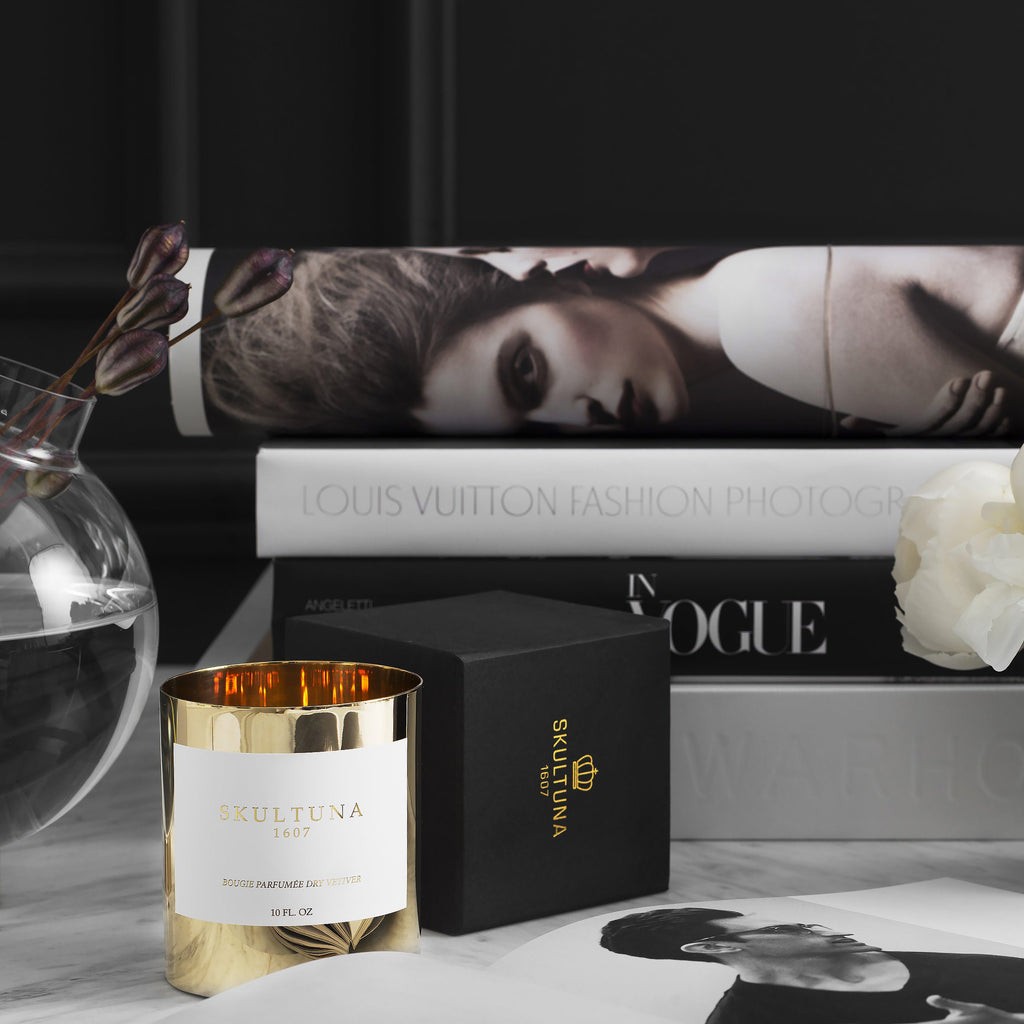 LUXURY SCENTED CANDLE DRY VETIVER
Details
The Skultuna Dry Vetiver luxury scented candle will fill your home with an enchanging fresh combination of citrus, mint and pepper aroma, with hints of cedar, moss and vetiver, an Asian grass. The scented candle is poured into a beautiful brass vessel that will become an excellent interior design element or make a wonderful gift. Skultuna scented candles were designed in cooperation with Candelize Company from Stockholm, and are handmade in Sweden. Comes with a luxury gift box. Perfect gift for your loved ones or business gift.
Size: H 9 cm Ø 8 cm
Material: Brass
Burning time 70 hours
Business Gifts: Order for larger quantities hello@nordblvd.com.